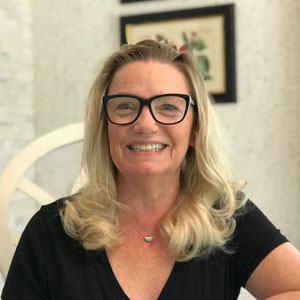 Barbara Sullivan
Barbara (Barb) Sullivan, owner of 94 Pilates, LLC began her pilates adventure 14 years ago and never looked back! She is fond of saying "I need pilates like I need oxygen", and her way to insure a consistent workout by certified instructors was to open a full service pilates studio complete with reformer, tower, and mat classes.
Although not an instructor, Barb is a professional business owner with over 34 years experience as an interior designer and owner of Interiors Plus. 16 years ago, Barb opened and owns Hip & Chic a unique women's boutique. Barb sits on the St. Anthony Community Hospital Foundation Board of Directors, is a member of the Chamber of Commerce, runs numerous community fundraising events, has been a national speaker for the Windows Fashions Certified Professional Program and is a motivational speaker and mentor for high school, civic and women's groups. Her platform is: Educate, Enlighten, Empower. She hopes to continue this work through her studio, 94 Pilates, LLC.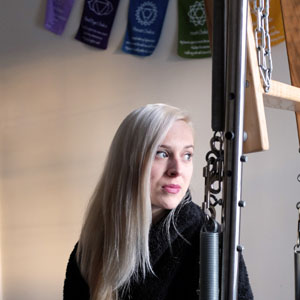 Mary Waterfield
Mary Waterfield began her Pilates career in college when she started to develop severe back pain from her scoliosis. After years of wearing a back brace as a child, Mary was determined to keep her back strong and to avoid surgery in her later life. After finding Pilates and continuing a regular practice, she earned her Beginner and Intermediate Mat Certification in 2013 and went on to complete her Advanced Mat and Apparatus Certification in 2015 with Juliet Harvey at Beacon Pilates. In addition, she has completed various continuing education credits, including Barrel Exploration with Blossom Leilani Crawford and Tom Meyer's Anatomy Trains programs. Mary has been a Certified Pilates Instructor for over 7 years and has logged in thousands of teaching hours in private, duet and group sessions. Along with Mary's impressive devotion to Pilates, her clients and students, she has a wicked wit and sense of humor. You won't want to miss her classes!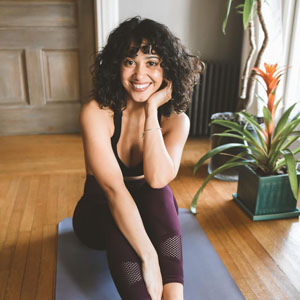 Jocelyn Castillo
Growing up a dancer, Jocelyn's love for Pilates started during summer dance intensives where each day began with a Pilates class. Her passion for dance, movement, balance and strength lead her to continue her work in dance at The Hudson Valley Conservatory Performing Arts Center where she studied for almost a decade. Jocelyn obtained her Comprehensive certification at Beacon Pilates where she has logged hundreds of hours of training and teaching. Along with being a dancer and choreographer, a Comprehensively Certified Pilates instructor, Jocelyn is also a Pre/Postnatal Performance Training Specialist, certified through PROnatal Fitness. Jocelyn's intention for 94 Pilates, LLC is to help you hold space to create healing movement in order to gain strength, flexibility and leave class feeling stronger and longer then when you came in. We are sure that Jocelyn's stunning smile, enthusiasm and passion for Pilates will more then meet your expectations of what a classical Pilates class should be!